The server was unable to process the request due to an internal error. For more information about the error, either turn on IncludeExceptionDetailInFaults (either from ServiceBehaviorAttribute or from the configuration behavior) on the server in order to send the information back to the client, or turn on tracing as per the Microsoft .NET Framework 3.0 SDK documentation and inspect the server trace logs.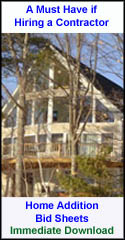 By: Mark j. Donovan

Over the years I have been involved in numerous home building projects, and I can unequivocally state that every home building project should start with pen and paper and the generation of the home building checklist.The home construction checklist is the planning and construction management tool to make sure you've left on the stone unturned in the planning of your home building project.In addition, the home building checklist helps you manage the day to day tasks associated with your home construction project, for example when to call in sub-contractors and have building materials delivered to the job site.

Ultimately, the home building checklist is about saving you time and money and preventing unwanted construction headaches and heartaches.

The home building checklist, or home construction bid sheet, helps to organize the project from start to finish.It can also play a major role in obtaining financing and hiring the right contractor for you home building construction project.

Key ingredients of a home building checklist include:

Selecting a Building Lot

Specifying Key Features and Materials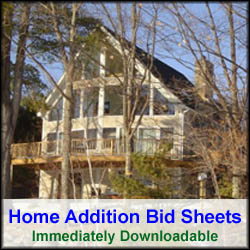 Generating Home Building Plans

Obtaining Financing

Obtaining Construction Permits

Developing the Project Work Plan

Finding and Screening Home Building Contractors and Subcontractors

Construction Material Selection

Scheduling Inspections

In addition to these key ingredients there is a multitude of other line items that should be included in the home building checklist, including from the scheduling of every subcontractor down to the installation of toilet dispenser towel bars and accessories in the bathrooms.

In general, the finer the detail of a home building checklist the less likelihood of unwanted surprises.

Years ago I began the formal process of generating home construction bid sheets for my home building projects.Similar to the home building checklist, my home construction bid sheets provide an extensive chronological list of all the essential tasks for a successful home construction project, and in addition include formal bid sheet forms for prospective home building contractors to fill out.

The IDB sheet questionnaire forms are crafted in such a way to help the homeowner plan his/her home building project and to carefully screen prospective building contractors.Besides the questionnaire form, my home building bid sheets also include the guide section exclusively for the homeowner.The guide section helps the homeowner interpret the responses from the prospective home building contractors.Finally, I decided to include a separate cost breakdown spreadsheet with my home construction bid sheets to enable homeowners to plan and track their own home building costs.

After handing out my home construction bid sheets to family and friends who were planning their own home building projects and hearing their positive feedback with them, I decided that other homeowners might be interested in them.Consequently I decided to start offering them on homeadditionplus.com several years ago.Suffice it to say they were extremely well received, and consequently I developed additional bid sheets that are specific for various home remodeling projects including kitchen, bathroom, and basement remodeling projects.

If you have a specific home construction or remodeling project and are interested in a comprehensive home building checklist, see my Home Addition Bid Sheets and select one for your particular home construction needs.

It is important to remember that with any home building project, be it a new custom home or a small bathroom remodeling project, hundreds to even thousands of decisions need to be made.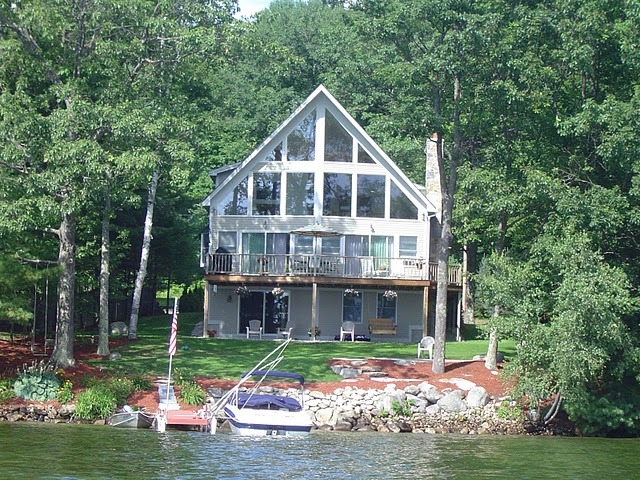 Photo by Mark Donovan

By using a home building checklist or home construction bid sheet you can better anticipate the questions and decisions you will need to make in your particular home construction project, and as a result improve the chances of achieving your dream home or home addition.And again, most importantly, you will save time and money, and reduce the risks of hiring the wrong home building contractor.

For more help on building a room addition, see homeadditionplus.com's Home Addition Bid Sheets.Our Home Addition Bid Sheets provide you with the knowledge and information on how to plan a home addition project, and what to look for when hiring contractors.They also include detailed cost breakdown tables and spreadsheets for estimating your own new home addition building costs.

How to Finance your Room Addition Project-can help provide funds for your new home improvement project if financing is required.

Additional Home and Room Addition Resources from amazon.com

Fill out our 3-5 minute quick and easy form, and receive a free price quote on a home addition from one of our prescreened and licensed home addition contractors.This process is free and there is no obligation to continue once you receive your home building estimate.