Improve the function and appearance of an inefficient kitchen.
Redesigning the layout of a kitchen can improve its workability
The old kitchen, with it's limiting peninsula, was gutted and enlarged with a large island granite top.  Custom wood cabinetry doubles the size of the storage area.  A flow through design encourages the family to stop by and visit for a while.
Our designers know what serious cooks want for their kitchens even if space is limited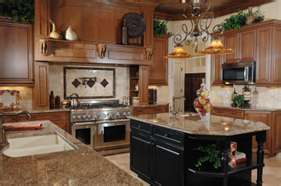 Appliances should have standout design and high-end functionality. Perhaps a Miele range with double ovens, a sub-zero refrigerator, under-counter wine cooler and ultra-quiet dishwasher. Big time storage provided by a dramatic dark ebony kitchen  island and walls of customized cabinetry in the adjacent butler's pantry that leads into the dining room.
Bring a warmer yet lighter feeling to that old traditional oak and dark ceramic tile kitchen
A kitchen is the most used room in the house and takes the hardest use.  We can refresh and transform a kitchen without gutting the space.  If you're on a tighter budget, let us show you how to update that old kitchen and put a new spark in an old space.

We understand how important the kitchen is to the household
Browse This Houzz catalog for some ideas
Browse Furniture on Houzz- For Example: